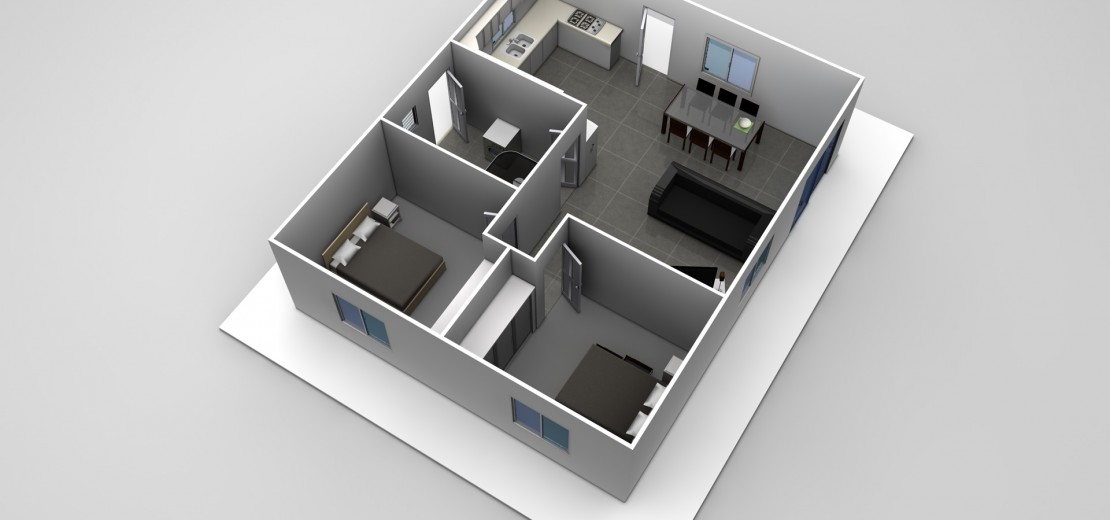 From 98,980
2 Bedroom
1
60 m2
The Susanna is a two Bedroom Granny Flat Design which features a huge master bedroom (4.1m x 3.6m), a pseudo-hallway, a large bathroom and a separate laundry with it's own bi-fold doors.
This granny flat was built in the Eastern Suburbs of Sydney for a retired couple. The second bedroom is used mainly as a study but can easily be converted to a guest-room. We can easily adjust this design to create a larger second bedroom if requested. The beauty of this design is that the bedroom-widths can be altered to suit your personal preferences without penalising the living room, dining room nor the kitchen sizes.
You can also personalise this 2 bedroom granny flat by customising the window, facade, kitchen and bathrooms inclusions, to name just a few HERE.